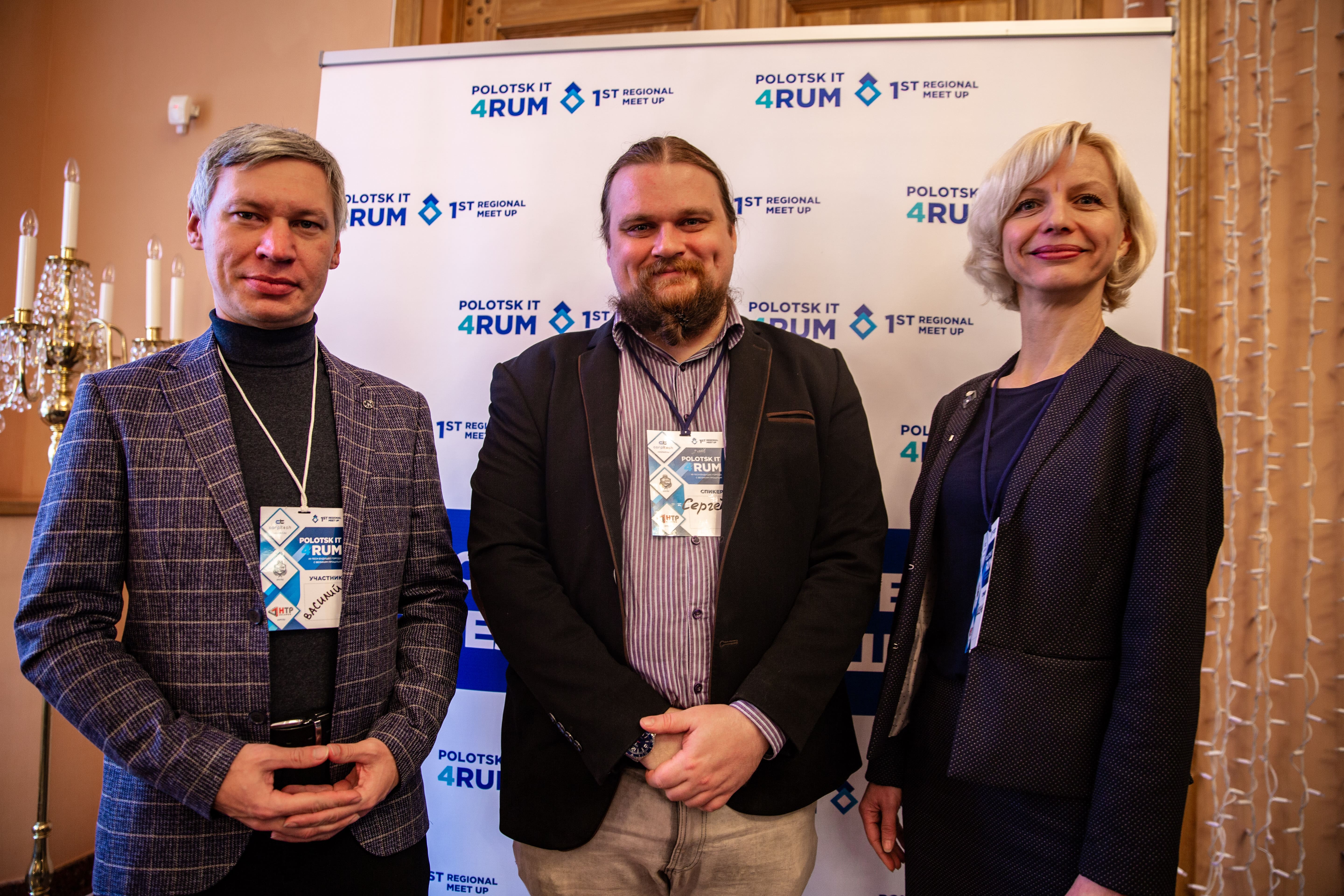 Congratulate us! The epic event has come to pass!
Yes, that is exactly what can be said about the holding of the First Regional IT Forum, which many expected even on an unconscious level.
And as a proof the words of one of our speakers: "This is exactly the place where I wanted to say everything that has been accumulated!"
And as it turned out a lot has been accumulated and many have accumulated what they would like to say.
Great presentations, lively communication, a non-standard format of the event, outside of proverbial box topics multiplied by the towering charisma of the speakers did their job and the feedback was not long in coming!

Let's go back to history…
Where it all came from and how it all began.
The idea of the Forum originated from the desire to write a review article about the state of local IT sphere: to tell about the approximate number of IT specialists in Polotsk Region, average salaries, the annual number of students who start working in various companies after graduation, etc.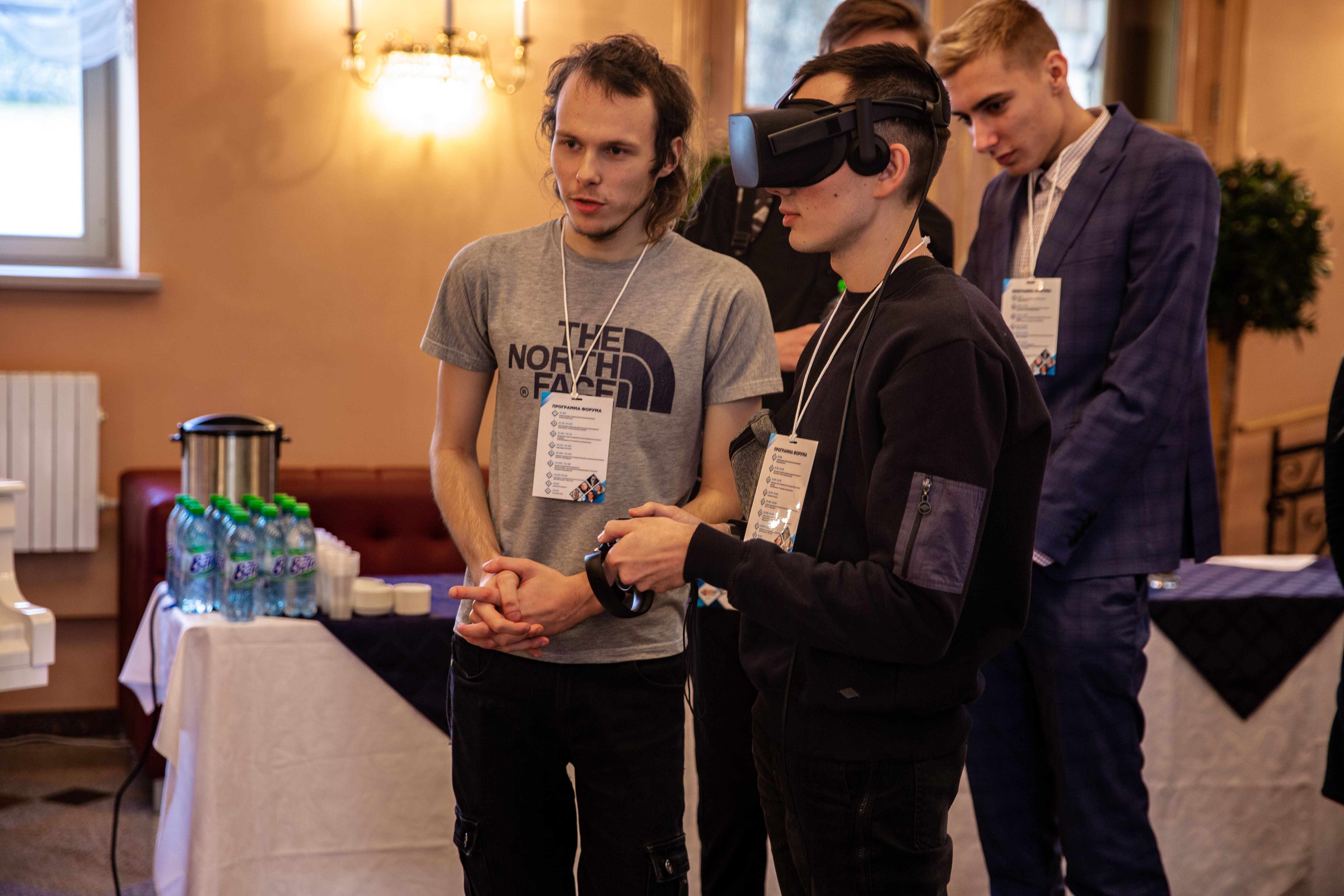 The Process…
… so everything spun-spun.
The most challenging goals were outlined: not just to find cool speakers, but to invite the best ones, to be on the same wavelength with the motto of the Forum. So the cool team of "not indifferent " gathered.

The "X" Day.
The X day had come at last – the event started on the 6th of December.
That was very exciting, interesting and hectic at the same time. Many thanks to our co-organizer Polotsk State University and personally Oksana Golubeva for help and support.
During the event, we shared our experience on the peculiarities of IT sphere in Belarusian realities, talked about the lack of companies willing to invest in their future and automation, the inability to formulate bold and ambitious tasks, etc.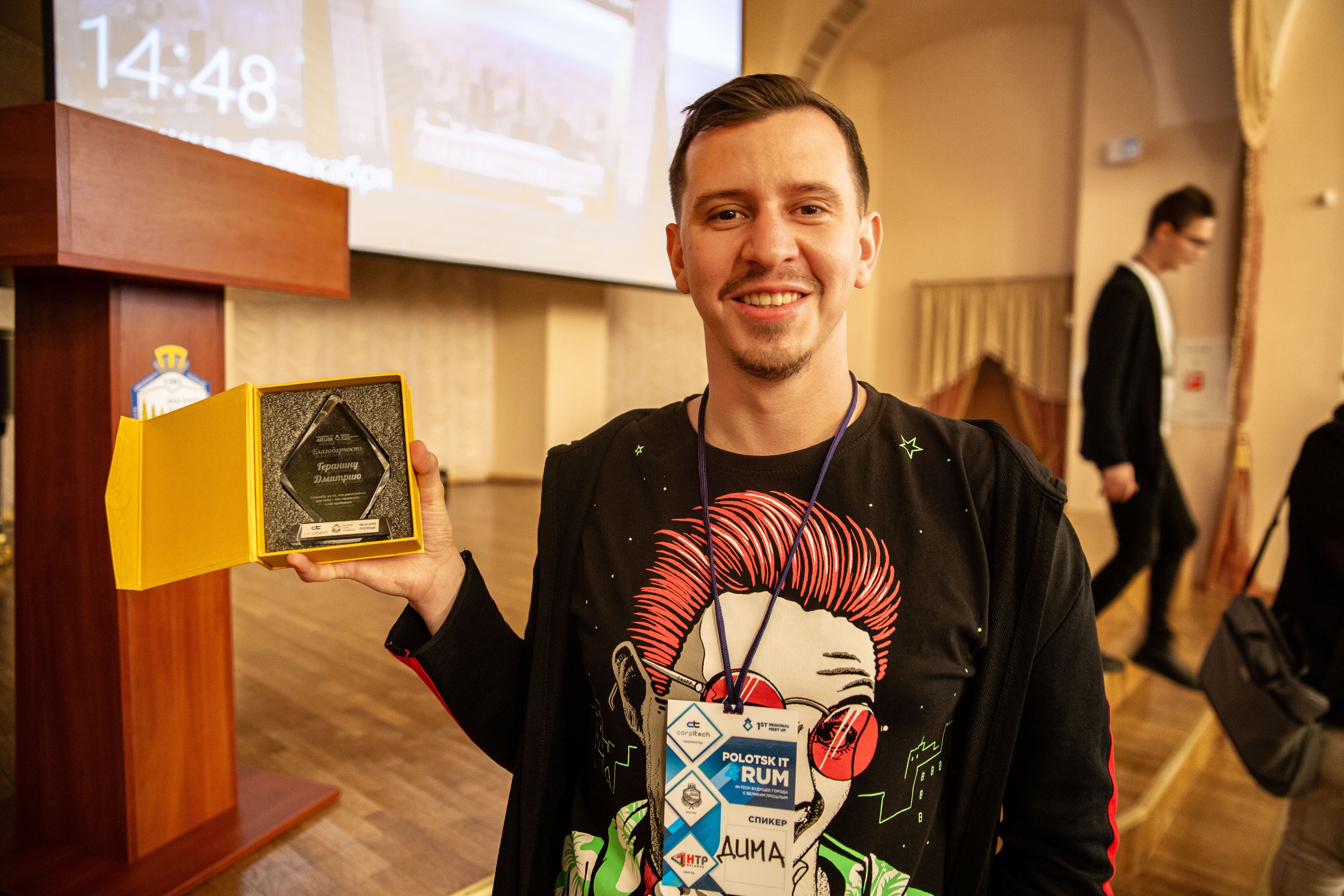 Our speakers.
Roman Volkau, the head of Marketing in Corpitech, shared his experience of successful interaction with the client.
A guest from Minsk, Sergei Lavrinenko - IT-consultant, t.me/necodernotes, spoke about optimizing development costs using start-ups as an example.
Dmitry Geranin, CEO av.by. delivered a speech devoted to the results of three-years work towards changes of their website which were based on market reaction and audience changes.
The figures in the report of Oksana Golubeva – the Dean of the Faculty of Information Technology showed how the State supports IT sphere in Belarus.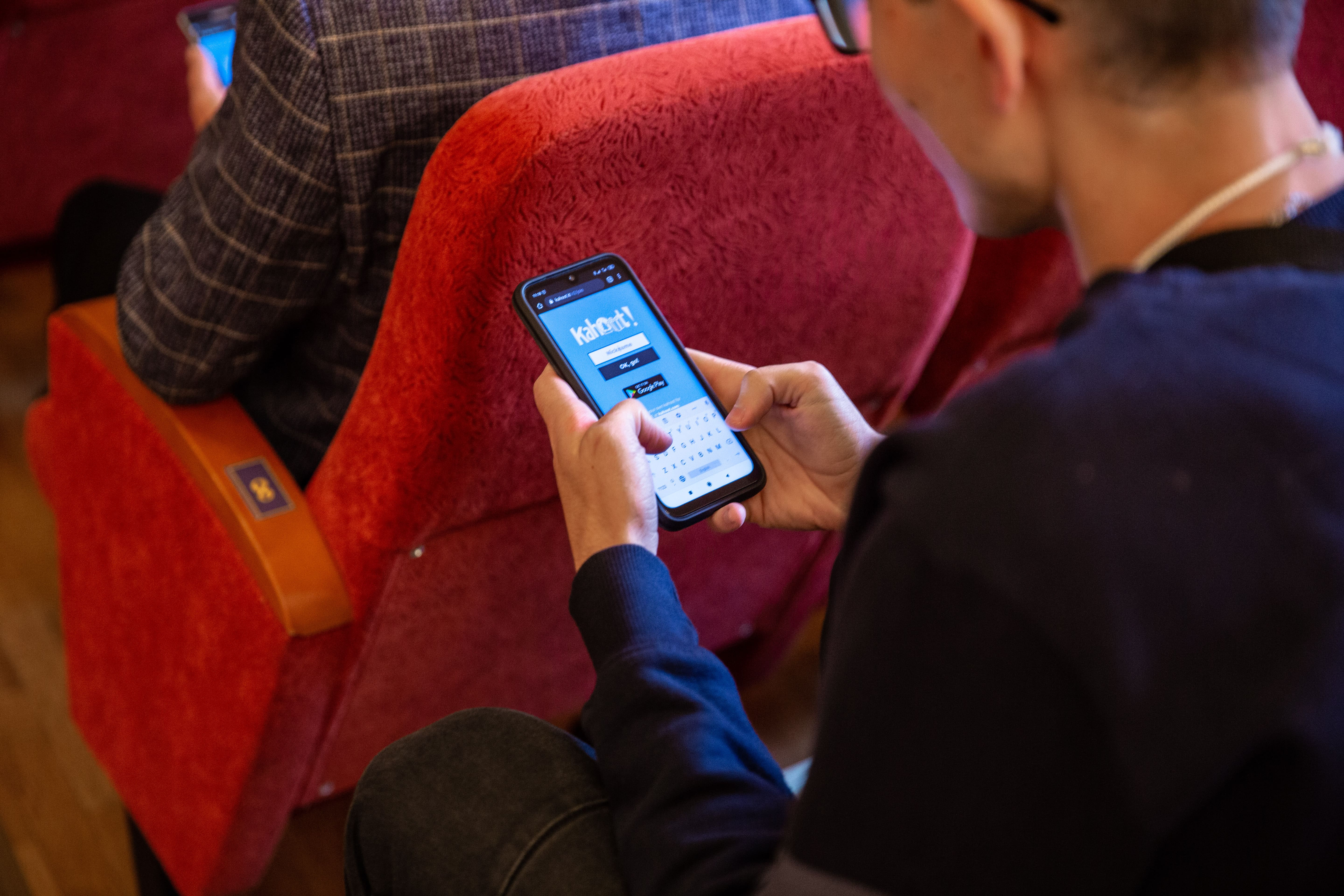 Pros and Cons.
Still there were some fuckups at the event. Must confess somewhere we were mistaken and something went wrong. Therefore, reflection of what happened with subsequent awareness is not alien to us)
Tips for beginners:
• Always be prepared for the unexpected.
• Starting a forum, have all things set up in order to run it properly.
• Hire more organizers!
• Remember - no limits to excellence in marketing!
Thanks again to all the participants and speakers of Polotsk IT-4rum! More is better, let's change our region together.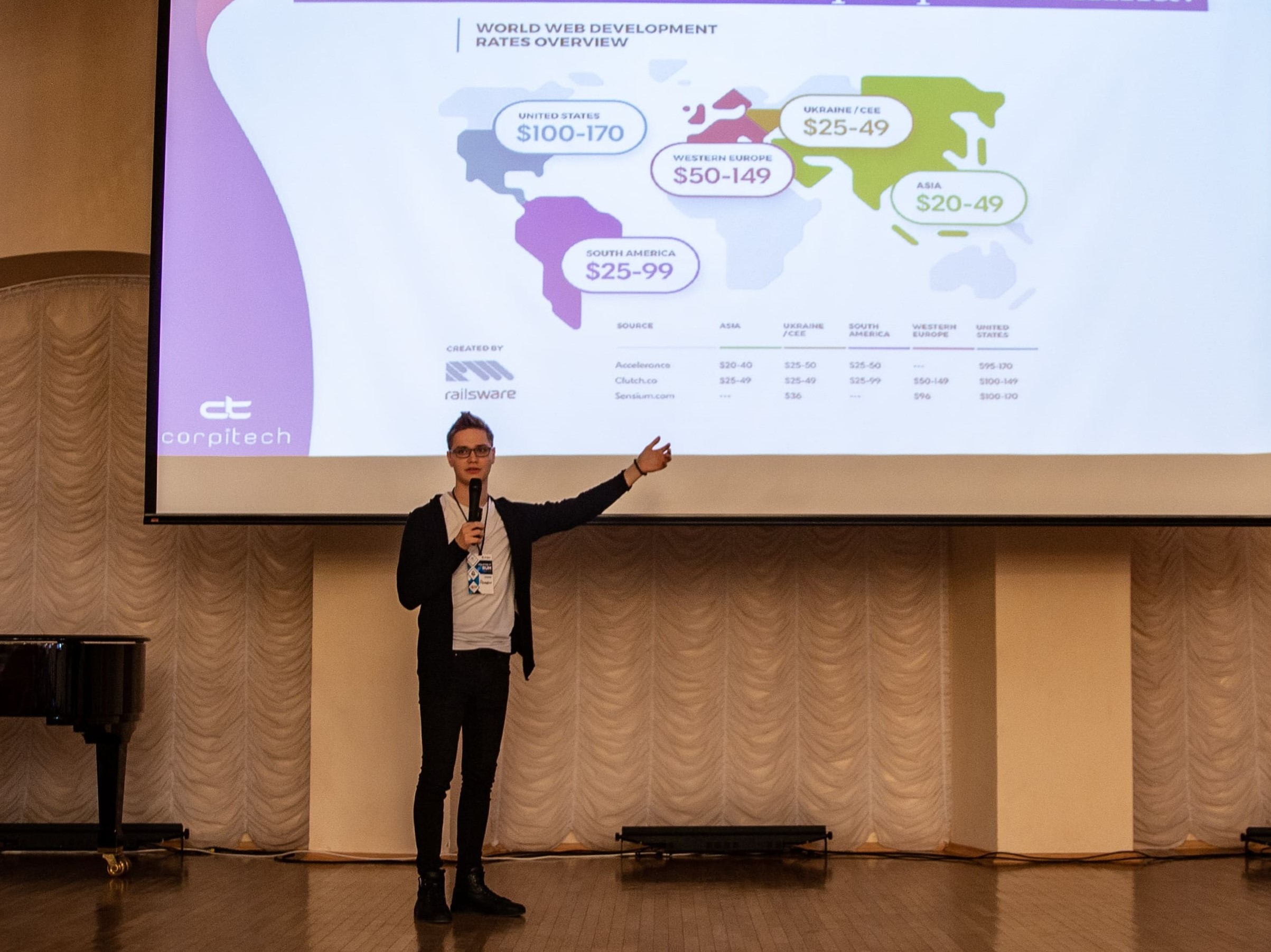 © Corpitech, 2019